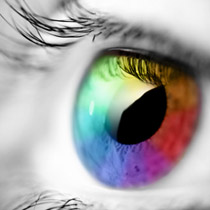 You have a real eye for that…
It's a colorful figure of speech that's used to describe having a special understanding of and appreciation for something. And, at Modern Creative, we're happy to say that having "a real eye for marketing" is a compliment that we hear from our clients all the time. But, we know that marketing isn't just about the eye. It's about finding a creative way to appeal to all of the senses, developing custom solutions that make your project a success and having some fun along the way.
Superior talent, innovation, personalized service and impressive results are just a few of the reasons why Modern Creative is a stand out among marketing agencies in Boston, San Francisco and beyond. With us, there's no middle man – you work directly with marketing experts with over 25 year experience who take the time to see your project from the inside out. Our full line of marketing consulting services includes graphic design, public relations, website design, search engine optimization, corporate communications, advertising strategies, event management and more - providing just what you need to get your company or organization - and keep it – in the public eye.